Monday, October 22, 2007
Dog Tags
This weekend I got dog tags. My youngest daughter saw them on my bureau and said she would like a set. I found them on line in about a minute and ordered a set for each of my kids. And by ordering them this way, I could replace my actual Social Security Number with "SSN." I went through identity theft in the spring and I have no desire to repeat it.
The drill sergeant is judging the soldier in front of him. "Don't Judge Me!" was a phrase I heard more and more often i...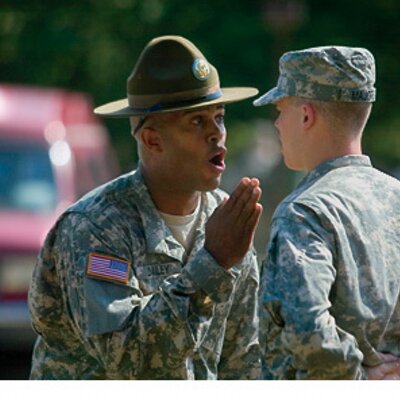 Myles B. Caggins, III, promoted today to Colonel Today, I heard one of the best speeches of a man honored in his profession that I he...

On the train to Philadelphia recently, the toilets had water, but the sinks did not in the last two cars. I walked three cars away from m...