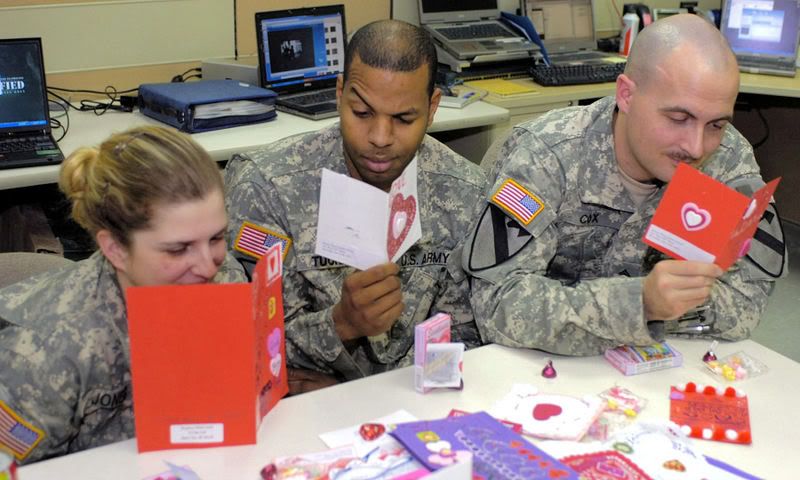 On Valentine's Day my fellow veterans, you might think America loves Veterans and that could never change. But don't bet your future on it. I enlisted during the Viet Nam War when soldiers were scum to much of the nation. Many soldiers I know cheer for the politicians who are taking cutting retirement money for police, for firefights, for teachers and other government workers. You may have noticed recent news reports that talk about the how military retirement costs almost as much as paying the current force. Only 20% of soldiers who enlist stay in till retirement.
I am not writing to protect my own retirement. I can't stay in the Army long enough to retire. I won't get any retirement. But I know a lot of soldiers who are staying in just to get their 20 years and retire.
Since the 80s big business has figured out many ways to drop retirees from fixed-benefit pensions.
In the past decade, local and state governments have figured out how to take retirement benefits away.
Soldiers, Sailors, Airmen and Marines, including all retirees are barely one percent of the population of America. The men and women who deployed to our recent wars three, four, five, ten times or more should be ready for another fight to keep their retirements.