Thursday, September 17, 2009
I was on the BBC World Service Last Sunday
On September 11, just after my blog was linked to the "At War" blog, a producer for the BBC World service called and asked if they could interview me for a story on military blogs and blogging. I agreed and the link blow is the result. It's a 6-minute interview and I am about the last four minutes. If you want to hear it, I should be able to email it from gmail--no size restrictions. But be sure if you want it you give me an Inbox that allows 8mb files.
The drill sergeant is judging the soldier in front of him. "Don't Judge Me!" was a phrase I heard more and more often i...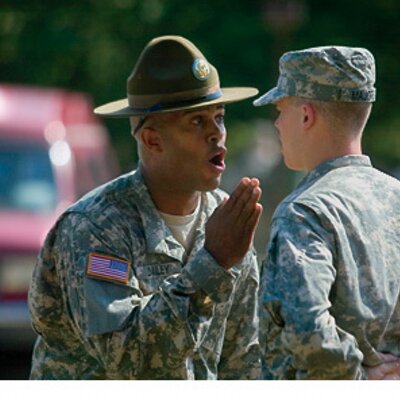 Myles B. Caggins, III, promoted today to Colonel Today, I heard one of the best speeches of a man honored in his profession that I he...

On the train to Philadelphia recently, the toilets had water, but the sinks did not in the last two cars. I walked three cars away from m...