Wednesday, November 28, 2007
Catching up with my old Boss
Tonight I spent nearly an hour on the phone with Col. Rich Goldsmith, retired. In 1977-78 Rich commanded 1st Battalion, 70th Armor, 4th Brigade, 4th Infantry Division, Wiesbaden, West Germany. I was a tank commander in B company during that time. It was a lot of fun to catch up on what he is doing and fill him in what's been going on with me and my family. He sounds the same. I hope we can meet in person when his travels take him to the North, or I get to Alabama--which will be my first trip.
The drill sergeant is judging the soldier in front of him. "Don't Judge Me!" was a phrase I heard more and more often i...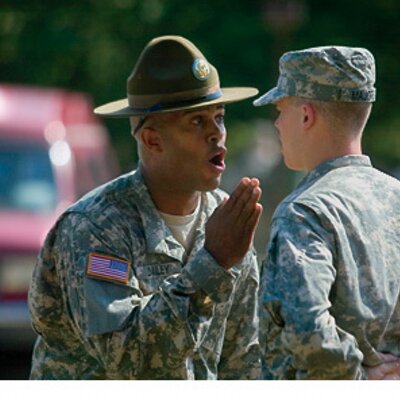 Myles B. Caggins, III, promoted today to Colonel Today, I heard one of the best speeches of a man honored in his profession that I he...

On the train to Philadelphia recently, the toilets had water, but the sinks did not in the last two cars. I walked three cars away from m...