1968 Renault 16TS, 4-speed on the column.
The second car I owned while stationed in West Germany, 1976-79
My 20-country tour across Europe with a side trip to Israel got me back in touch with my inner motorhead. I grew up addicted to cars. In graduate school, I had an autobiography seminar. One of the papers was a 15-page autobiography. I wrote that paper with December 19, 1969, at the exact center of the middle page: the day I got my license. As I saw it in 1983, my whole life before that date had been getting ready to get my license; my life after that had been dominated by cars, trucks, motorcycles and tanks. By that year I had owned 27 cars, trucks and motorcycles. By 1993 I had owned 37 of the 41 vehicles I have owned or driven long term.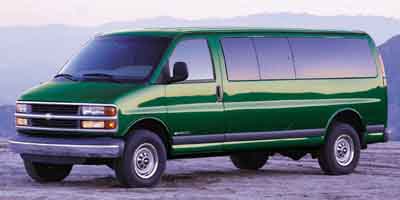 2001 Chevy Express 3500, the ultimate bicycle hauling machine,
Not the ultimate driving machine.
In a coincidence of time, age and interest, I got hooked on bicycle riding in 1989 as the Berlin Wall came down. By 1991 and the end of the Soviet Union, I sold the last of the dozen motorcycles I owned. From that point on, the cars I drove were bicycle and kid haulers. I bought a Chevy Monte Carlo in 1996 specifically because it seated six and the back seat folded down. My kids and I could ride in the front, with the bike in the back. In 2001, I bought a 16-passenger van, because I could put five bikes and spare wheels inside the van along with six people and a dog. Since the end of the Cold War, I have ridden more and driven less. Right now we own one 16-year-old Prius and nine bicycles.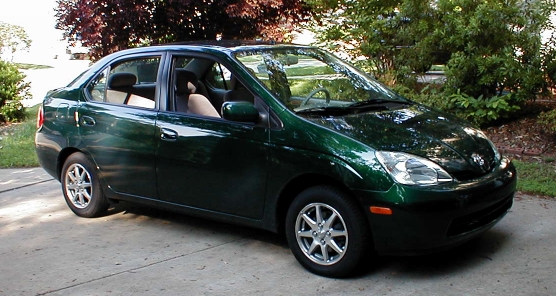 2001 Toyota Prius--currently our only car
My visit to Eastern Europe on what was supposed to be a bike and train trip re-awakened my love of cars.
1964 Opel Kadett Wagon, My Third Car
In the nearly 50 years since I got my license I have driven cars as small as a 1964 Opel and as large as an M60A1 Patton tank. One of my favorite cars was a 1968 Renault 16TS I owned during the last year I was stationed in Wiesbaden, West Germany, in 1979. This little car had a 4-speed shifter on the steering column. It was nimble, quick and a lot of fun to drive on the narrow roads of Germany.
M60A1 Patton Tank, not the best on narrow roads
During my recent trip to Eastern Europe, I rented a car three different times for a day or two to get places I could not get on a train or a bike in the time I had. The first car I rented was a Toyota Auris. I rented it in Belgrade for 48 hours. In that 48 hours, I drove to Croatia and Bosnia. In both countries, I stopped near the border and rode my bike to see some of the local country. Then next day I drove to Macedonia, arrived two hours before dark and rode to the Kosovo border. The next day I drove to Thessaloniki, Greece, then Sofia, Bulgaria and back to Belgrade and returned the car.
Toyota Auris--125 mph on the highway from Belgrade south to Macedonia
Three weeks later I was in France. I had two days before I flew to Israel, so I rented another Car, as Spanish Ibiza, and drove to Normandy as far as St. Mere Eglise from Paris.
Ibiza: from Paris to Normandy and back
When I got back from Israel, I had a couple of days before flying home. I had thought about seeing the Tour de France which was in southwest France during those days, but I am much more a fan of Formula 1 car racing than I am of bicycle racing. So I made a 48-hour 2000-kilometer loop from Paris to Cannes, then I went to Monaco, the oldest and most famous race in the World Championship, then through Torino, Italy and under the longest tunnel in the world in Mont Blanc. Then to Geneva for the night and back to Paris in time for the flight. The car for this trip was a six-speed stick shift diesel Citroen.
Citroen C3 Diesel, six-speed manual through the Alps
from Monaco to Torino to Geneva through Mont Blanc
Three cars from three countries and more than two thousand miles in a total of five days. I love driving in Europe on narrow streets and hundreds of miles of mountain roads. Even after 150,000 miles of bicycling in the last 20 years, I am still a motorhead.
Trek Madone 9.2, my main ride in America