Saturday, April 30, 2011
I am at the social media session at the Military Blogging Conference. I sent a few tweets to #milblogcon on my twitter feed @sgtguss. The results of the Milbloggie awards are in. They only list first place and I didn't win. Thanks to everyone who voted for me, especially the Theta Sorority at the University of Richmond and the Eagles Womens Soccer Team at Juniata College.
The drill sergeant is judging the soldier in front of him. "Don't Judge Me!" was a phrase I heard more and more often i...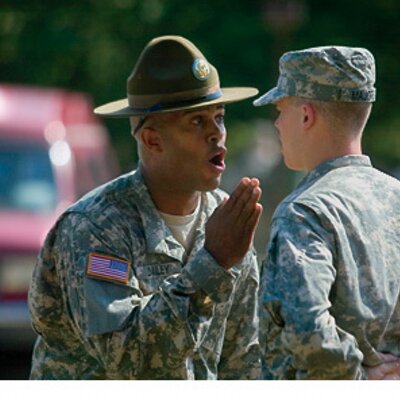 Myles B. Caggins, III, promoted today to Colonel Today, I heard one of the best speeches of a man honored in his profession that I he...

On the train to Philadelphia recently, the toilets had water, but the sinks did not in the last two cars. I walked three cars away from m...