Sunday, December 7, 2008
We were done just after 3pm today. We had a short day of marking bags and footlockers and filling out paperwork. At least I did. Many went out to the range for qualification, but i still am not allowed to lift anything heavier than a coffee cup. And it was a tough day to shoot--30mph winds and a temperature that just reached freezing. And we will all be back Tuesday to once more go through paperwork and medical checks to be sure we are healthy enough to go to Iraq.
The drill sergeant is judging the soldier in front of him. "Don't Judge Me!" was a phrase I heard more and more often i...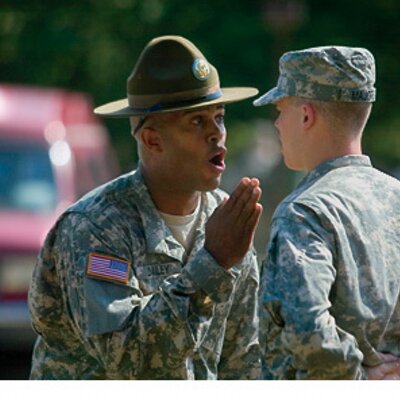 Myles B. Caggins, III, promoted today to Colonel Today, I heard one of the best speeches of a man honored in his profession that I he...

On the train to Philadelphia recently, the toilets had water, but the sinks did not in the last two cars. I walked three cars away from m...