Monday, April 7, 2008
Over the weekend I completed a long Army course on line about testing and maintaining equipment that uses radiation in its illumimation or operation. In the Army way, each instrument was covered in detail, but the bottom line on every one was: if anything is wrong, double bag the entire instrument, put it in a new box and ship it back to the people who are actually authorized to work on it. The introductory material on sources of radiation was very clear and easy to follow.
The drill sergeant is judging the soldier in front of him. "Don't Judge Me!" was a phrase I heard more and more often i...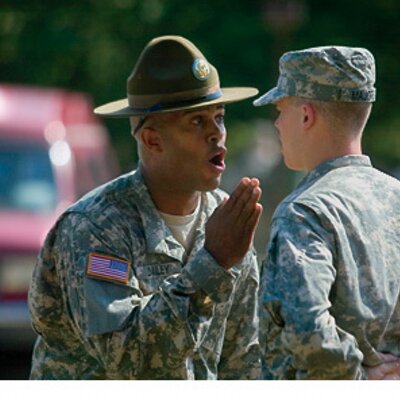 Myles B. Caggins, III, promoted today to Colonel Today, I heard one of the best speeches of a man honored in his profession that I he...

On the train to Philadelphia recently, the toilets had water, but the sinks did not in the last two cars. I walked three cars away from m...