Thursday, October 25, 2007
Not confirmed yet, but it looks possible that I will be able to complete much of my training on line. Instead of attending an 11-week school at Aberdeen, I will be able to complete an on-line course then complete the final phase in two weeks of resident school. That will get me qualified for the work at the technician level. Then another two-week course will make me eligible for the supervisor level--and the sergeant's list. If all goes well, I will start the on-line training in November.
The drill sergeant is judging the soldier in front of him. "Don't Judge Me!" was a phrase I heard more and more often i...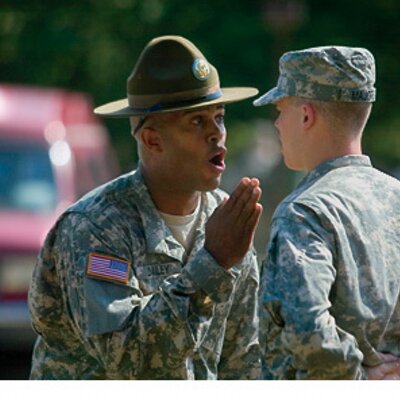 Myles B. Caggins, III, promoted today to Colonel Today, I heard one of the best speeches of a man honored in his profession that I he...

On the train to Philadelphia recently, the toilets had water, but the sinks did not in the last two cars. I walked three cars away from m...